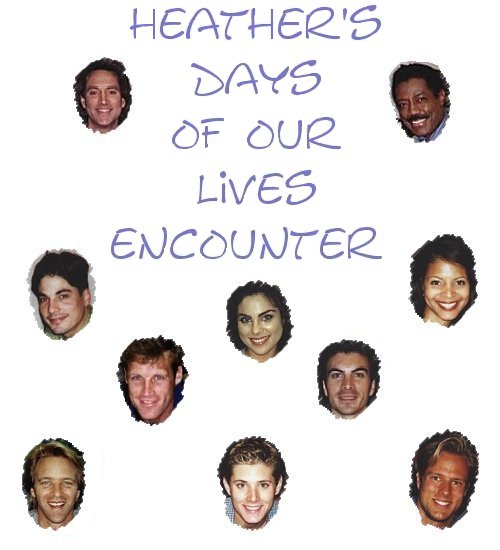 Last updated May 2, 2002
---
Welcome to my Days of our Lives Web Site! I decided to make a site that features my experiences with different Days of our Lives cast members. Here you will mostly find stories complemented by pictures of the times when I met Days cast members. Hopefully in the future I will be able to add more encounters. In the meantime, enjoy what I have here now!
---
View My Guestbook
Sign My Guestbook
Visit my home page!
You are Days fan #
(+ thousands more since I reset my counter) to visit this site since November 18, 1997.

Disclaimer I am not affiliated with NBC or Days of our Lives. I am just a fan of the show. Please do not sue me. Please do not take any pictures without my permission.
This site is best viewed with IE 3.0 or later, or Netscape 4.5 or later.